Discipline: Kite-surf, Windsurf
Difficulty: All levels depending on the wind direction and strength
Tarifa is located on the southernmost tip of the European continent, where the Strait of Gibraltar and the African coast are so close that they almost touch. Due to the jet effect of the Strait the winds get additional force and acceleration so that they easily reach up to 8 beau fort on top days. No doubt Tarifa is one of the best spots in Europe with almost a 100% wind guarantee. However, you are never alone here, in July and August the beaches are packed with windsurfers and kitesurfers.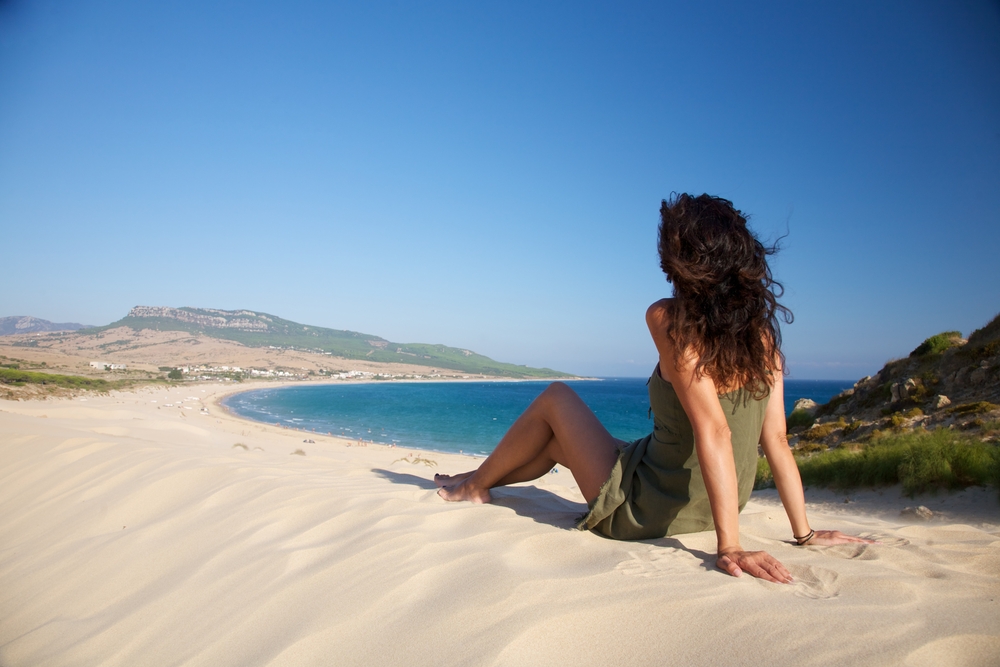 Valdevaqueros is one of the best spots in Tarifa and offers the perfect balance of great wind conditions with a super-cool apres-kite chill-out area.
The small bay formed by Punta Palmoa makes this the safest place to kite in off-shore Levante conditions. On Poniente days there is a slight wind shadow from the sand dunes as you get close to the Spin-out end of the beach so it's better to stay a little further out or more towards Valdevaqueros. On Levante days the hills behind Valdevaqueros can cause turbulent wind on the beach which makes launching and landing difficult as kites can drop out of the sky with little warning; our advice is to get to the water as quickly as you can.
During the high season the area directly in front of Valdevaqueros gets really crowded and, as a result, the water gets very choppy. This can be frustrating as it makes it almost impossible to practice tricks so if you're not careful you can find yourself just surfing backwards and forwards trying to avoid people. Our advice it to go up to the eastern end of the bay (the opposite end from the sand dunes) where it's easy to find plenty of space and both the wind & the water are a little smoother.
To get to Valdevaqueros you head west from Tarifa until you will see the famous Valdevaqueros arch on your right. You'll need to pull-in the Copacabana and then wait for a gap in the traffic to drive across the road to Valdevaqueros (as it's illegal to hold-up the traffic whilst you wait for a gap). 
During the high season there are parking attendants and you have to pay to park unless you are prepared to park at the side of the track and walk down. It's usually  2-3 euros. 
Close to the beach you will find the Mistral Club that offers lessons and high quality rentals.
To check the wind forecast for the next days click here.
NOTE:  Even if you're not planning to kite or surf there we'd still recommend spending an afternoon there just to soak up the atomosphere. You can chill out at the Tumbao beach bar, sunbathe on a giant cushion and watch the some of the world's best kiters whilst sipping a mojito.